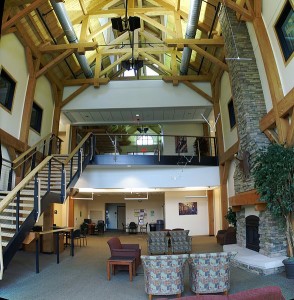 Past, Present and Future Design Is the Key to a Successful Working, Living Environment
Thoughts on the future, status and impact of design
Design is not only a way of life, it is an industry with a future always up for discussion. Every week there are exhibitions, trade fairs, conferences and get-togethers from every industry sector around. Some are ground-breaking and make a valuable contribution to progressing their field.
Others are little more than a commercial exercise, often wrapped up in overt publicity and gratuitous self-congratulation.
One of the more progressive concepts is PAD – Pavilion of Art and design. The latest Pad Fair – London was this autumn. Here, past design meets future design.
The PAD Ethos
The site says: 'Set in the vibrant heart of Mayfair, PAD is London's leading fair for art, design and decorative arts. Inspiring a unique spirit of collecting, PAD epitomises how modern art, photography, design, decorative and tribal arts interact to reveal astonishing combinations and create the most individual and staggering interiors. Prominent international galleries from major cities across Europe, North America and Asia come together to offer an exceptional panorama of the most coveted and iconic works available on the market today.
PAD is evidently a place to discover and acquire pieces of museum quality with a distinct history. PAD cultivates eclecticism, authenticity and connoisseurship with passion and flair. Its boutique setting is designed to inspire collectors, art consultants, museum experts, interiors specialists, design practitioners and the public alike, making PAD the only event of its kind.'
The 2014 catalogue gives an insight into the way design, art and cultural history work together to create new pieces but also to integrate with our daily lives. It includes tribal art and artifacts of all generations.
What it says about design in general is that it is everywhere through all ages and without it, we would have a chaotic, ramshackle world. To collect the past is to decorate the present and the future.
Glowing Reports
House & Garden (Nov 2014) carried a report by Emma Crichton-Miller who got the views of some of the exhibitors.
Gordian Weber, Greek and Roman antiquities specialist said he tries to focus on the timeless quality of pieces, so the past comes to the fore in contemporary design.
Gregory Gatserelia shows limited design pieces related to function and raved about some of the galleries within PAD such as Modernity and Carpenters' Workshop.
Michael Hoppen specialises in 20th and 21st century photographic art and said, 'specialism has a value.' When asked 'Why PAD?' replied, 'it's intimate, it's private, like a village. You have the sense of going down a little side street in a strange city where you will find something you have not seen anywhere else.'
For Robin Katz (20th Century British art), PAD is a 'nuclear fire of energy for the London art market' and Japanese art specialist Jean-Christophe Charbonnier said of collecting trends, that 'today's tendency is very obvious : buy less, but better.'
For Adrian Sassoon, who presents 'an interesting range of living artists' work in glass, ceramics and steel' claimed that people want luxurious objects of their own generation – 'not Granny's things.'
Artlyst described it as 'inspiring a unique spirit of collecting.'
Design Is Without Boundaries
So, it's fair to argue that design has no boxes to place it in. It's the ultimate ubiquitous element in our daily lives. It should have higher recognition.
An interesting and thoughtful piece about the status of design was published in August 2013 on Creative Blog where Adrian Shaughnessy argued that –
'Something interesting has happened in design education. There's been a revolution, and the old order has been reversed. In many instances students are now smarter than the employers.'
He said that recent design graduates are 'effortlessly absorbed' into the new digital media landscape.' They are the first generation to be raised as 'digital natives.'
Many are at the forefront not just of making money but of 'the notion of design as a tool for social improvement.' This design is not just for fuelling consumption. It's not even for aesthetics and culture, though it may be that incidentally.
Shaughnessy said that the only thing that bright new grads don't have that is greater than previous generations is experience. Time will put that right.
Acknowledging there are self-indulgent (design) students and those with only 'a shallow view of what it means to be a designer' in a networker age, the fact is that 'the design industry is not ready for many of these new design students.'
He asks three questions of anyone contemplating a design education:
What is the value of a design education?
What is the state of the industry that graduates are entering?
What does the future look like – inviting or scary?
Any views? Are you in or have been in design education? Are you thinking of a design future? Let us know.
Need design help? Talk to Dessol
Image: ajmexico
Other design blogs:
Something of the Importance of Design for Words and Messages, 3 November 2014
What's in a Word? Everything When It Comes to Online Activity, 13 October 2014